From July 19-21, InfoComm China 2023 was held at the Beijing National Convention Center. The event featured more than 400 well-known global brands, showcasing immersive experiences, new audio and video technologies, conference system applications and other cutting-edge technologies, as well as the latest scientific and technological achievements.
Ledman presented "Three Scenario Solutions", showing innovative applications of Ledman's patented technologies, including COB advanced technology and Super COB display technology, in professional displays, business conferences and home scenarios, paving the way for a digital audiovisual future.
Ledman's booth was crowded as the 324-inch 8K Micro LED UHD display attracted the attention of many trade visitors and media with its colorful display and innovative technology with ultra-low energy consumption. This product adopts Ledman's recently launched COB UHD energy-saving cold screen series products, which can not only restore natural colors to achieve visual lossless picture quality but can also effectively enhance the user experience with its features of low energy consumption and fast heat dissipation.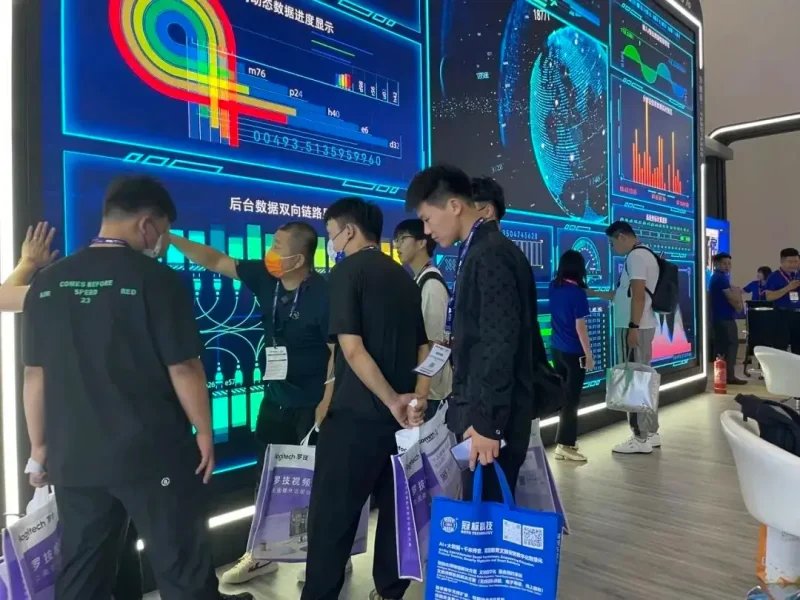 Visitors flocked to Ledman's exhibition area to experience up close the excellent performance of the brand's COB UHD energy-saving cold screen. "UHD energy-saving cold screen can not only meet users' needs for high-quality visual experience, but also reduce energy consumption and promote green environmental protection. This technology has the potential to be a game-changer for the industry," said one trade visitor after experiencing the product up close.
Ledman's innovative products and solutions in commercial and home display are also very appealing. Ledman's intelligent conference interactive system uses COB UHD display panel that can be spliced, touch-controlled and interactive. Featuring a writing whiteboard, wireless projection, file management, video conferencing and other functions, the system enables intelligent conference management and improves the interactive experience of conferences, providing attendees with an efficient and smooth digital conference experience.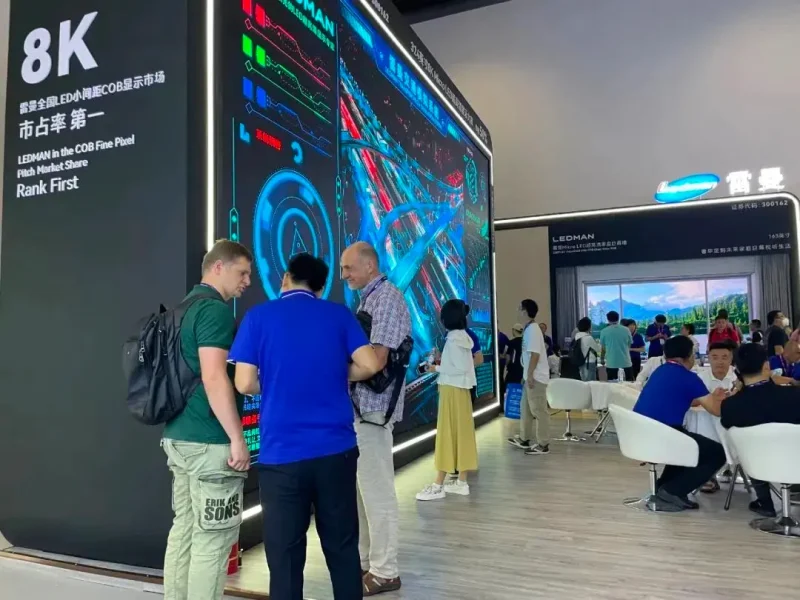 The new generation Ledman Micro LED UHD household LEDPLAY, another highlight of the exhibition site, is the creative concept of screen and magic box separate design materialized. It provides a 100% super screen ratio and delivers a real and shocking effect. The home giant screen magic box, with a wide range of built-in personalized functions, is perfectly adaptable to a variety of scenes, providing users with a new audiovisual experience.
Ledman made a grand appearance with multi-scenario solutions, showcasing years of technical research and application, and creating a digital audiovisual future experience scene. Ledman will stay true to the original intention of innovation and development, continue to expand the application scenarios of products through technological innovation and product iteration, and promote the coordinated development of the audiovisual industry and the UHD video industry.