1000㎡ creative display screen
Ledman APEXLS helps GAC Science and Technology Museum
Grow into a new landmark of science and technology in Nansha!
GAC Science and Technology Museum, completed this year, is a building combining the beauty of architecture, nature and technology, and a window to showcase the charm of Guangzhou, a "smart car city", automobile brand culture, and the way Chinese cars lead the global automobile revolution. It is currently open to the public for free. A must-visit place for car enthusiasts, the museum exposes visitors to the leading automotive "black technology" and the strong automotive brand culture.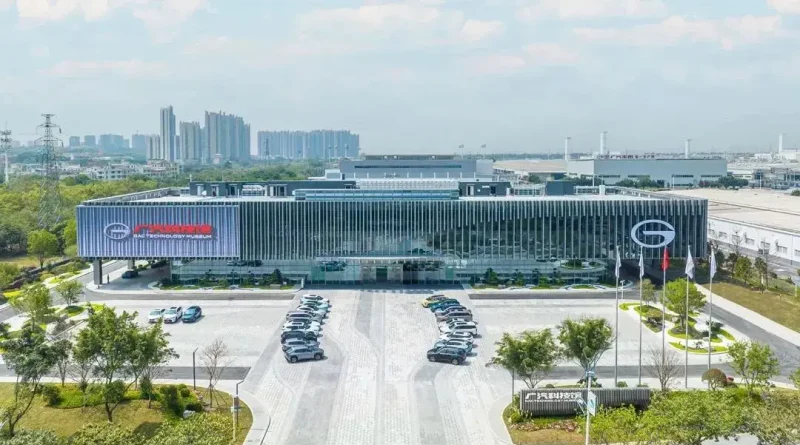 GAC Science and Technology Museum
Ledman APEXLS created a professional LED creative display comprehensive solution for the Museum. Joint presentation by multiple screens provides media publicity window for the Museum. It also provides exhibition and broadcast services for brand, public welfare and market events held from time to time, helping GAC Group with high-quality management and operation and brand image output.
Entering the Museum, visitors will be overwhelmed by the futuristic design style of the facades, and the beauty of architecture and technology combined. Outdoor 8K UHD naked eye 3D corner screen fits naturally in, and the creative three-dimensional image screen presentation delivers a shocking visual experience.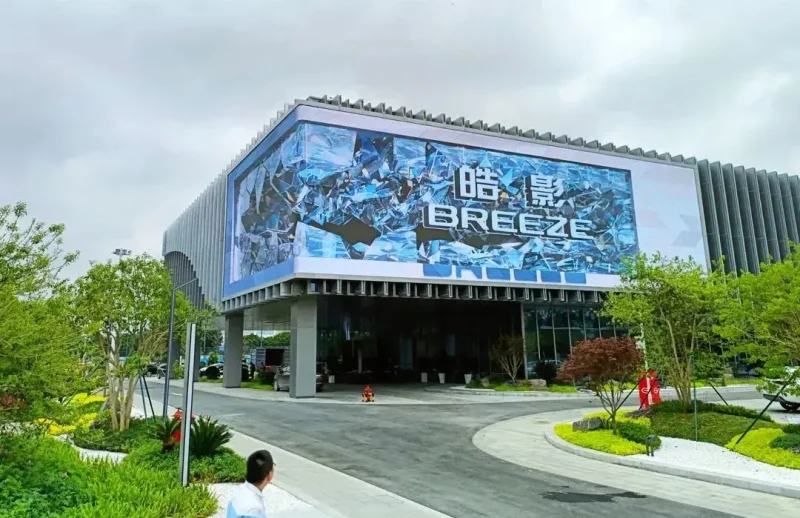 Outdoor 8K UHD naked eye 3D corner screen (383 square meters)
Stepping inside the museum, one will find himself before showcasing cool star models and a large background screen which, adopting a COB small-pitch screen and two transparent ice screens for ultra-clear picture quality and transparent picture display, shows visitors GAC's development history, digital twin platform and Aion vehicle operation data.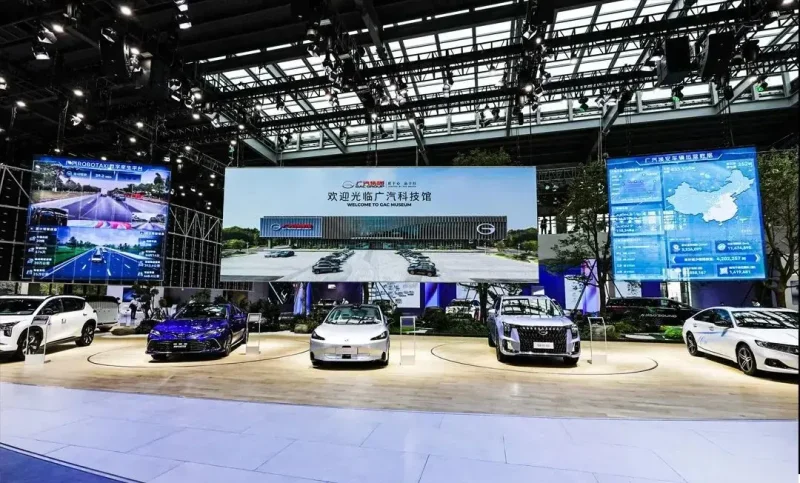 COB small spacing screen ( 55 square meters)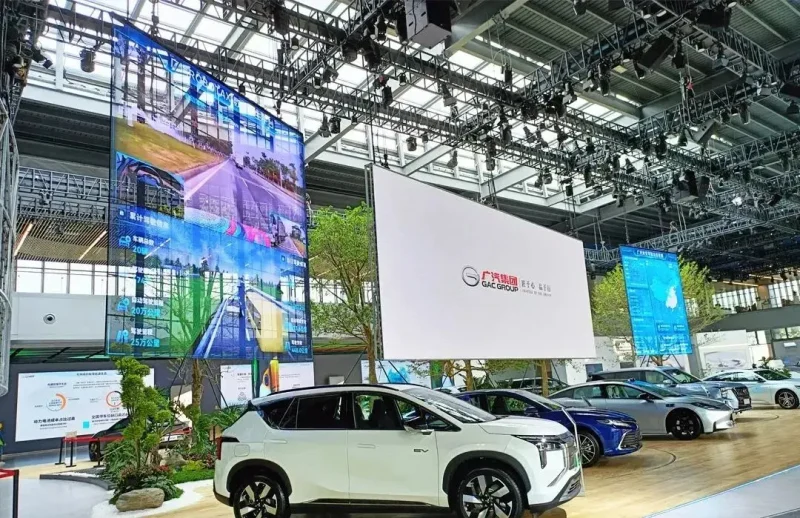 Transparent ice screen (42 square meters)
The digital area exposes visitors directly to GAC's digital industrialization achievements, with 4 COB small spacing screens to display the group's Digital Operation Center, responsibility GAC, sustainable smart energy ecology, and next generation platform architecture, respectively, giving visitors a better understanding of GAC.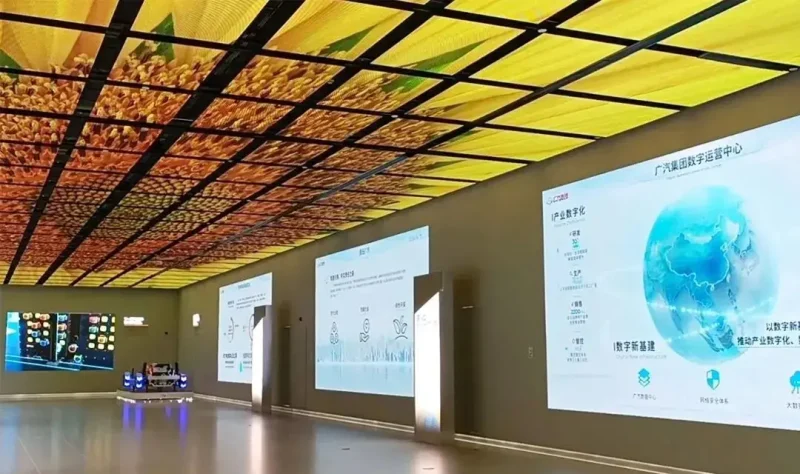 COB small spacing screen (80 square meters)
Combination of square column ice screen and sky ice screen, with the functions of decorative lighting and beautification, is another important window for the brand display of GAC. While delivering a shocking audio-visual experience, it also gives visitors a deeper understanding and recognition of GAC.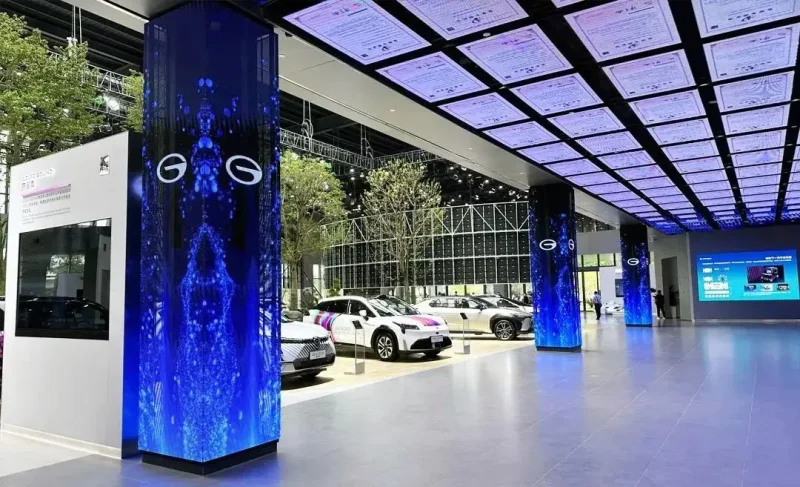 Square-column ice screen (56 square meters)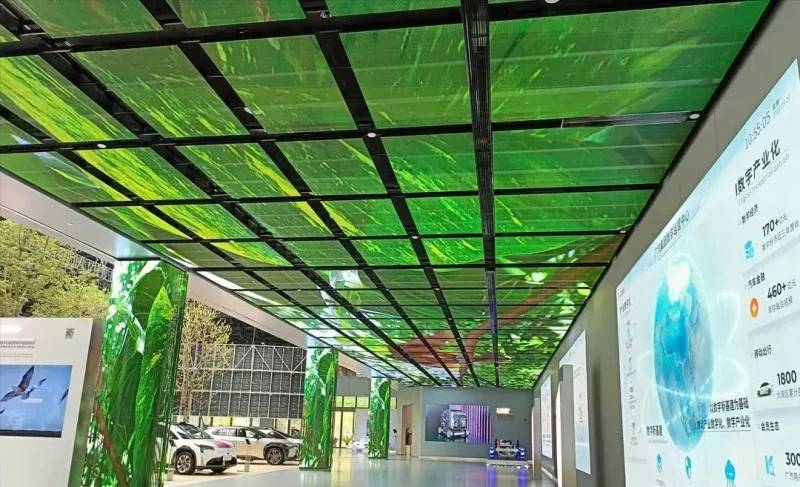 sky ice screen (248 square meters)
The area mainly displays GAC self-developed powertrain technology achievements. The display wall area shows GAC performance that "doubles every five years" and development history, while flexible screen displays brand slogan and development concept. Visitors can intuitively feel the rapid development of GAC in recent years and growing brand influence.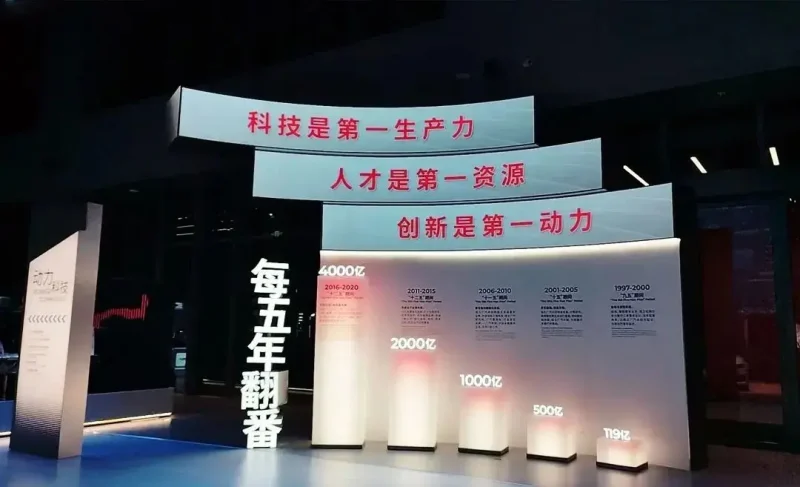 Flexible screen (10 square meters)
A series of black technology works on display in the area, while delivering a stunning visual experience typical to small spacing curved screen, offers vivid presentation of GAC flying car, driverless car and other future vehicle concepts.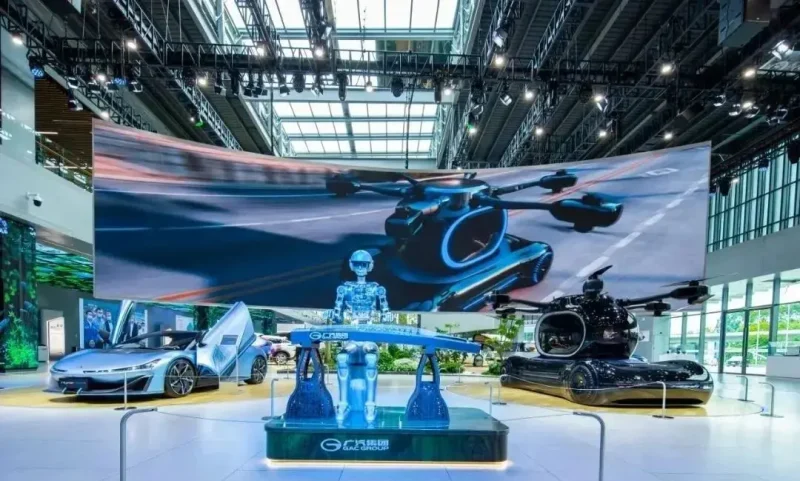 Small spacing curved screen (75 square meters)
Ledman, a leading creative display service provider in the industry, through APEXLS, continues to provide customized services of product + display control + system integration + creative content presentation, forming an ecological chain consisting of perfect creative design, program production, production and installation, and after-sales service.
The museum comprehensively presents successful creation of integrated display solutions, delivering a new offline brand marketing and display experience. Ledman APEXLS will continue to inject vitality into commercial applications, exhibitions and other fields.