LEDinside – released by Ledman at 22:17,March 2, 2023, Guangdong
As an important means to protect technological and innovative achievements, patented technology is a key measurement and direct embodiment of the innovation ability of enterprises. Leading in the LED industry has always regarded innovation as the engine of enterprise development and prioritizes the protection of intellectual property rights as the internal engine for its high-quality development.
Planning – driving intellectual property protection
As the first listed LED display technology company in China, Ledman boasts 18 years of packaging experience, 17 years of display manufacturing experience and 8 years of Micro LED research and development experience. With first-mover advantages in technological innovation, Ledman has pioneered the industry in COB advanced technology research and development and innovation. In 2018, it took the lead in the mass production of Micro LED UHD display products based on COB advanced technology in the industry, ranking itself among the handful of first movers in the world to mass-produce Micro LED products based on COB technology.
It is reported that Ledman has applied for more than 450 patents and participated in the formulation of 2 national standards, 2 industry standards and more than 10 group standards in the LED industry. Ledman has nearly 90 patented COB technologies, covering packaging method, production process, structure design, circuit design, pixel engine technology, and software algorithm of COB display products. A participant in the formulation of the Technical Specification for Indoor COB Small/Micro Pitch LED Display, Ledman owns a number of computer software copyrights in LED display control technology, correction technology, interactive system, conference system, pixel engine, and many other fields.
In addition, Ledman has twice won China Patent Excellence Award, the highest honor in China's patent field. It is also the successive winner of the titles "National Intellectual Property Advantage Enterprise", "Intellectual Property Demonstration Enterprise of Guangdong Province", "Pilot Enterprise of Intellectual Property Application of Industrial Enterprises in 2019", and one of the "Top 50 Enterprises of Intellectual Property in China LED Industry in 2021". All the titles reflect recognition of Ledman's strength in invention and technological innovation.
Pioneering – the Troika advances side by side
By tapping its industrial chain integration advantage from upstream packaging to downstream display applications and a perfect system of R&D, manufacturing, sales, and service, Ledman set its strategic posture in a special display, commercial display, and home display.
In 2019, Ledman launched Intelligent Conference interactive System products, putting the series under comprehensive patent protection across the package, screen structure, splicing structure, pixel structure, product function, and product appearance. Key technologies such as "small touch and big display" and "split screenwriting" to solve the inconvenience of large-size all-in-one machines are all patented technology.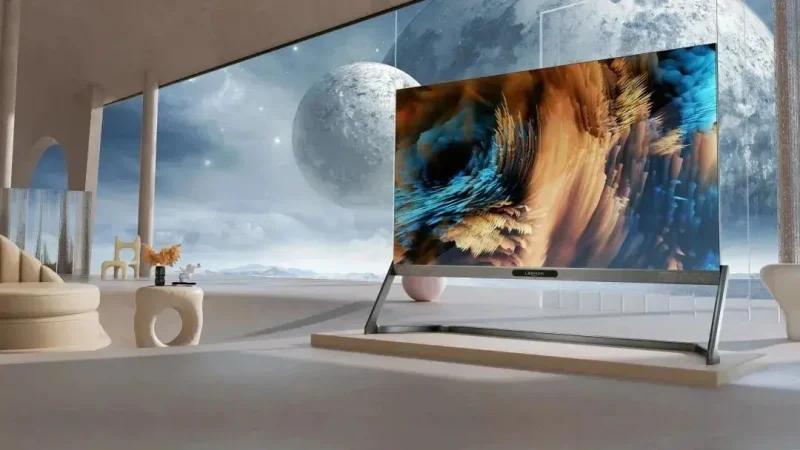 In commercial display, the company has participated in the formulation of standards such as General Technical Specifications for Indoor LED Commercial All-in-One, General Technical Specifications for Mini LED Commercial Display, Technical Specification for Indoor Small Pitch /Mini LED Display, and Technical Specification for Indoor LED All-in-One. In 2021, the brand rolled out the first consumer home display product – Ledman UHD Household Display, a mark that it officially entered the home display market. The home giant screen adopts several core patented technologies of Ledman, including COB encapsulation patented technology, pixel engine patented technology, and LED splicing patented technology.
Innovation – the driver of high-quality development
Despite a very broad application prospect, Micro LED UHD display faces cost constraints in its further development, as balancing performance and cost of new technologies becomes increasingly a sore point for the industry. Against this backdrop, Micro LED launched the pixel engine technology which, featuring innovation in both hardware and software, sees the pixel spacing decline by 50%, the resolution rise 4 times, and the cost and resolution well balanced.
In terms of software, the introduction of a new pixel engine algorithm has led to the accurate production of the original image while improving clarity. In terms of hardware, based on the spatial color mixing theory and the visual characteristics of human eyes, the company has improved the resolution nearly four times by subpixel multiplexing technology and subpixel sampling technology. As a result, adding a few chips to the structure of 2K products can achieve the effect of 4K products, thus greatly reducing the LED chip demand and the production cost of Micro LED products.
Over the years, Ledman has developed a number of patented technologies for pixel arrangement and pixel structure, which are key technologies for Micro LED Ultra HD display products to reduce pixel spacing, increase resolution, and cut costs. The technologies have contributed greatly to solving the common problems of high cost, difficult mass production and low yield of Micro LED UHD display products in the industry.
Ledman's breakthroughs in the said key technologies have been widely recognized in the industry. Ledman has applied for a series of related patents, forming a strong protection pool and patent barriers, which will effectively prevent any third-party intentional or inadvertent infringement.