From October 27 to 30,the Hong Kong International Lighting Fair (Autumn Edition), organized by Hong Kong Trade Development Council, was held at Hong Kong Convention and Exhibition Centre. As Asia's largest lighting show, it themed "innovative lighting and business opportunities", attracted more than 3,000 companies from 37 countries and regions, presenting a series of innovative and top lighting products and solutions.
Torshare (Ledman Torshare), a wholly-owned subsidiary of Ledman, amazed the lighting show with a brand-new booth image. A variety of LED lighting products and differentiated solutions constituted a profound lighting space, offering a systematic presentation of the innovative products and applications from Ledman Torshare covering all lighting scenarios in outdoor lighting, industrial lighting and commercial lighting.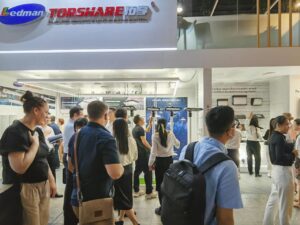 With its good reputation and high popularity, Torshare attracted an endless stream of customers to its booth for experience and negotiation. Seizing the opportunity, Torshare actively expanded quality partners around the world to share development opportunities.
Torshare, rich in product lines, can fully meet the lighting needs of customers from various markets and different channels. Key exhibits included generation-9 full luminous surface linear LHB, generation-5 linear LHB, shoebox lights, bottom luminous back shape garage lights, open mounted downlights, three protection lights, external wall lights, and UFO, presenting to customers at home and abroad the innovative power and technological strength of Chinese brands.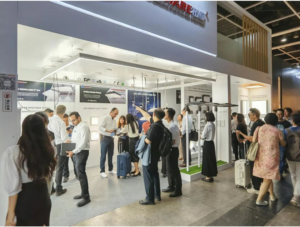 The generation-12 UFO, a highlighted exhibit, was independently developed by Ledman and has been authorized by the US invention patent. Adopting unique design scheme, the product offers a targeted solution to the technical problem of low structural strength and poor heat dissipation effect of mining lamps, making itself widely applicable to industrial plants, production workshops, supermarkets, sports entertainment and warehouse and other places.
In addition, Torshare displayed two star products, generation-5 linear LHB and generation-9 full luminous surface linear LHB for industrial lighting. The former, featuring excellent cooling function, is the first choice for lighting exhibition halls, warehouses, work areas, stores, shopping centers and so on. The latter, boasting flexible size and easy installation, can help customers save time and costs.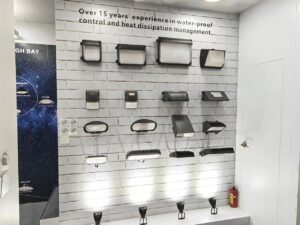 In outdoor lighting, Torshare also benefits overseas customers with classic lighting products and solutions. Generation-8 shoebox lamps have an integrated die-cast aluminum housing with a UV resistant powder coating, which provides excellent corrosion protection, making it applicable to plazas, parking lots, gas stations, tennis courts, highways, community roads and other public areas.
Generation-10 exterior wall light, its unique design enabling it to be easily and quickly installed without opening the housing, is widely used in villas, houses, shopping centers, buildings, factories, warehouses, garages and other places. Bottom-glowing, back-glyph garage light, compatible with plug-and-play 12V motion sensors, and available in a variety of installation options, is the preferred product for parking lot lighting.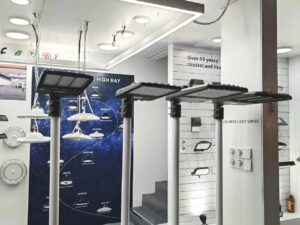 Torshare's lighting products for commercial lighting are equally impressive. Open-mounted downlights support infrared, microwave, Bluetooth and other control methods, and allows device sharing. The three-proof lamp is durable, featuring long service life and low maintenance cost. It allows free combination to create elegant decorative lighting effects, suitable for shopping malls, supermarkets, hotels, meeting rooms, offices and libraries.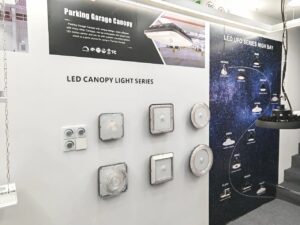 A veteran in LED lighting, Ledman Torshare will continue to pursue innovation-driven development, be attentive to market demand, intensify product R&D and innovation, and launch more lighting products and solutions that meet consumer needs.