To hail the highly anticipated 19th Asian Games, Ledman, provider of power support front headquarters large screens for Asian Games, together with the front headquarters, is well prepared for the upcoming Asian Games.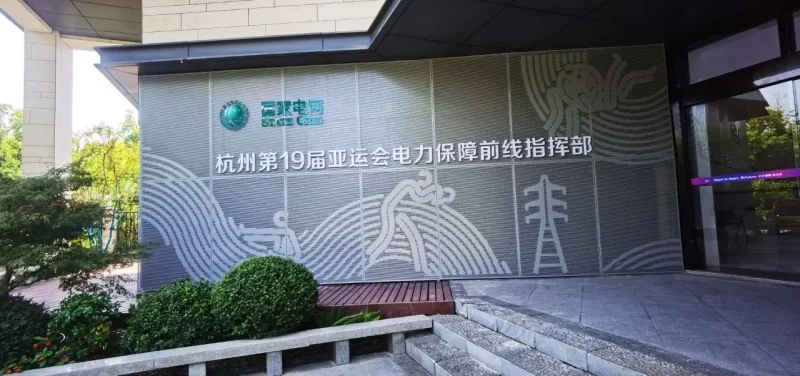 The 19th Asian Games, or "19th Asian Games Hangzhou 2022", marks the third Asian highest international multi-sport event hosted by China, following 1990 Beijing Asian Games and 2010 Guangzhou Asian Games. This Asian Games will be the largest one with the most items and most extensive coverage in the history of Asian Games.
Owning to scattered venues, a large amount of participants and facilities, and big time span, it is challenging to ensure reliable and stable supply of electricity, which is a key link of the Games. Therefore, Ledman provides the front headquarters with a total of 150 square meters of Ledman UHD large screen as strong technical support for power supply.
Entering the front headquarters sitting in Hangzhou Olympic Sports Center, one will find himself wrapped in a strong ether of the Asian Games. Ledman's sliding-rail welcome screen, with a resolution up to 2880*2480, is promoting the Games with colorful HD display. Deep in the front headquarters 4 LED displays jointly show the idea of the Asian Games, hailing the upcoming wonderful sporting feast.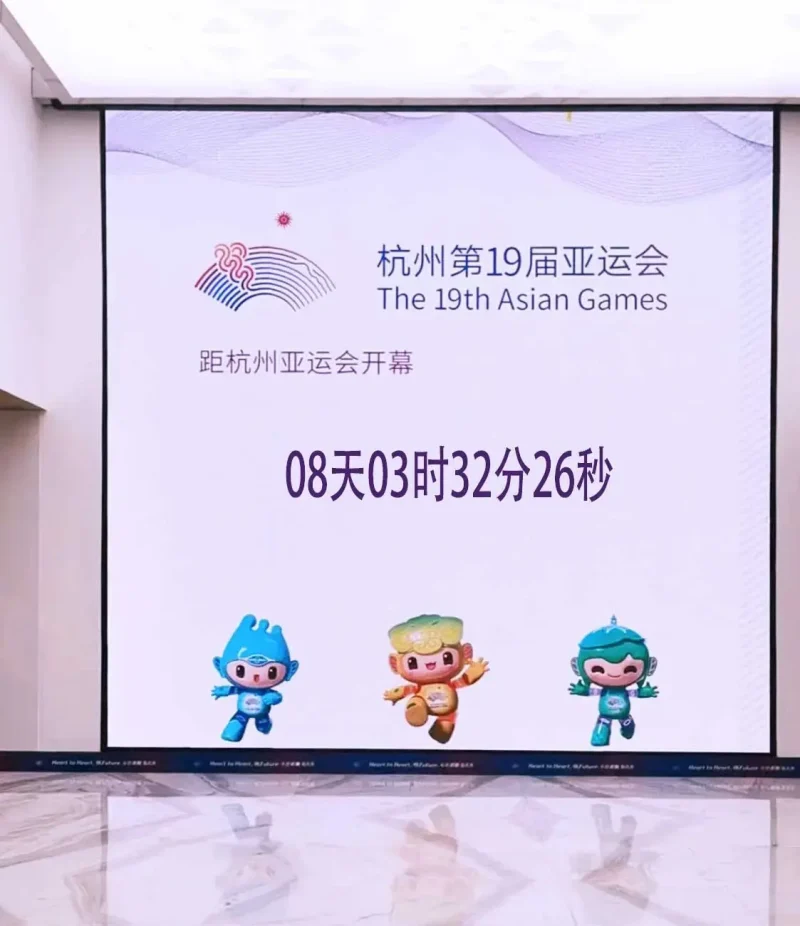 Sliding-rail welcome screen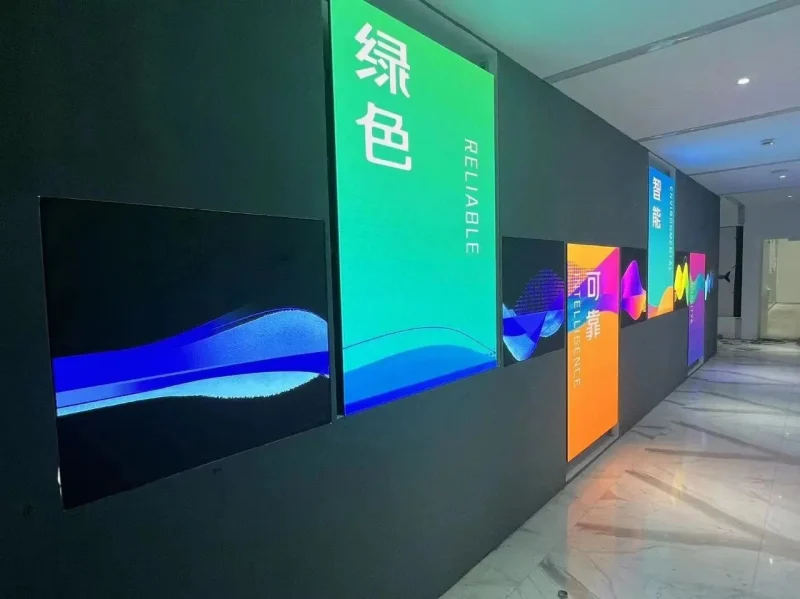 Exhibition display screen
On the Asian Games power guarantee command platform, Ledman super-size, L-shaped LED display displays the real-time electricity usage of each sports venue.
The L-shaped LED display consists of facade power visualization large screen (resolution: 4480*1920) and ground LED electronic sand table (resolution: 4480*2240). The profiled LED display, especially designed for the power guarantee command center, enables real-time monitoring of power data in nearly 300 power guarantee sites, including 56 competition venues and 31 training venues.
This large L-shaped screen features high brightness, high refresh rate, and excellent color performance. Not only does it enable three-dimensional visual display, but it also maintains high quality display in a variety of complex lighting conditions, helping staff better predict the operation of power system and make scientific decisions.