From April 7 to 9, 2023 the International Smart Display and Integrated System Exhibition (ISLE) was held at Shenzhen World Convention & Exhibition Center (Bao'an New Center). Ledman won Excellent Product Award, New Star Product Award, and Innovation Award at ISLE 2023 Outstanding Display Product Selection.

The event, a comprehensive award selection in the industry sponsored by the ISLE Organizing Committee, consisting of a professional judge lineup of CPIA think tank and sound evaluation system, aimed to commend the exhibitors' high-tech products. The three awards were granted to Ledman for its unremitting efforts for the technical progress of the industry and contribution to the intelligent display and system integration market development.
Ledman Interactive Conference System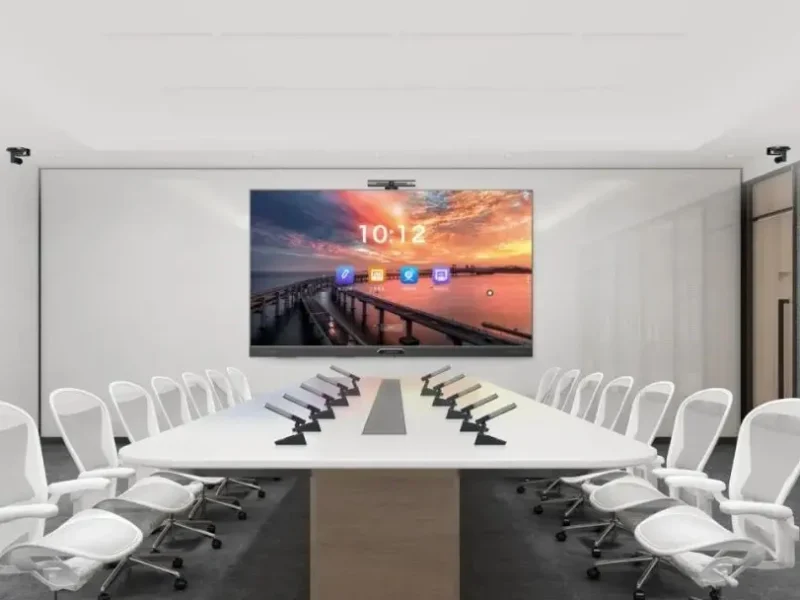 The winner of the innovation award for ISLE 2023 Smart display all-in-one is Ledman Interactive Conference System (Ledman LEDHUB). Based on independent patented COB advanced technology, the prize winner's Micro LED UHD display panel is smooth, touchable and interactive. Further, it is one-finger global scaling, easy to operate, and featuring high brightness, high contrast, high gamut, and high protection. Capable of HDR picturesque effect, it is also anti-blue-ray, and good for eye health.
The product, wireless in design and succinct in appearance, supports multiple portable operations such as multi-finger roaming, whiteboard writing arbitrary comments, flexible file management, wireless screen transmission, and remote collaboration. What is more, it enables smooth cloud video conference without any delay, and is equipped with a strong kernel to ensure fluent operation, allowing easy shift between Windows and Android, open to all application software and highly integrated in functions.
Targeting conferences and education scenarios, Ledman has rolled out an intelligent conference interactive system and an intelligent education display system, delivering to customers a new experience of efficient education collaboration and intelligent office.
8K 163-inch Micro LED UHD Household Display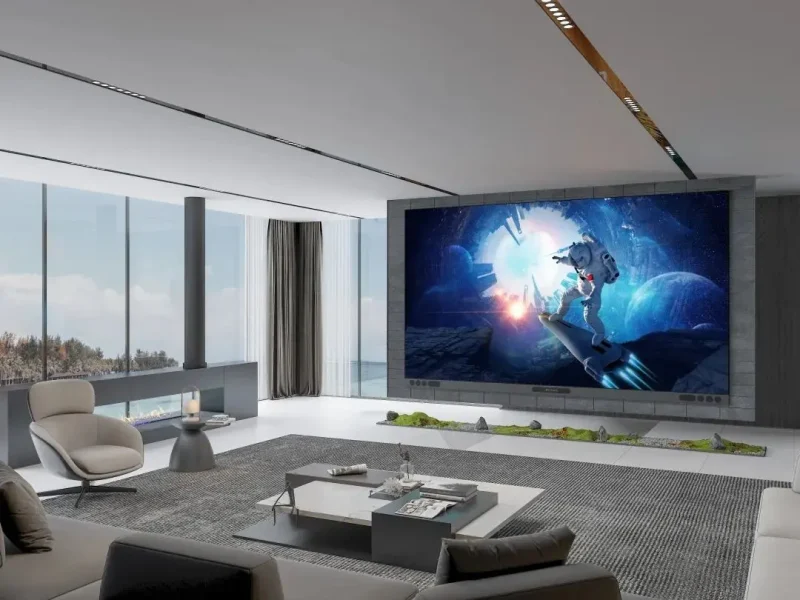 This product, Micro LED, large size, and consumer application inspirationally combined, featuring 8K resolution at 163-inch size, is the world's first one boasting three advanced indicators, namely tiny pitch, 8K resolution and 100-inch+ large screen.
Blessed with Micro LED self-luminous nano black crystal coating, Micro LED stitching UHD ink jade panel, modular technology, it is easy in-home installation, along with advantages ranging from super clear picture quality, high contrast, high refresh rate, to wide color gamut and wide viewing angle. Nanosecond response speed, rich HD interface and ultra-high screen ratio of unbounded vision guarantee ultimate visual effect.
The product integrates not only a large display area of more than 100 inches, but intelligent system, high luxury audio and massive resources. It can provide powerful edge intelligence computing power, support scene development such as AI+ interaction. Possessing rich expansion interface, excellent hardware performance and smooth operation experience, it is applicable to multiple application scenarios, such as family movie watching, club immersive environment shaping, music fans karaoke, large screen cloud games, and smart business.
324-inch 8K Micro LED UHD Display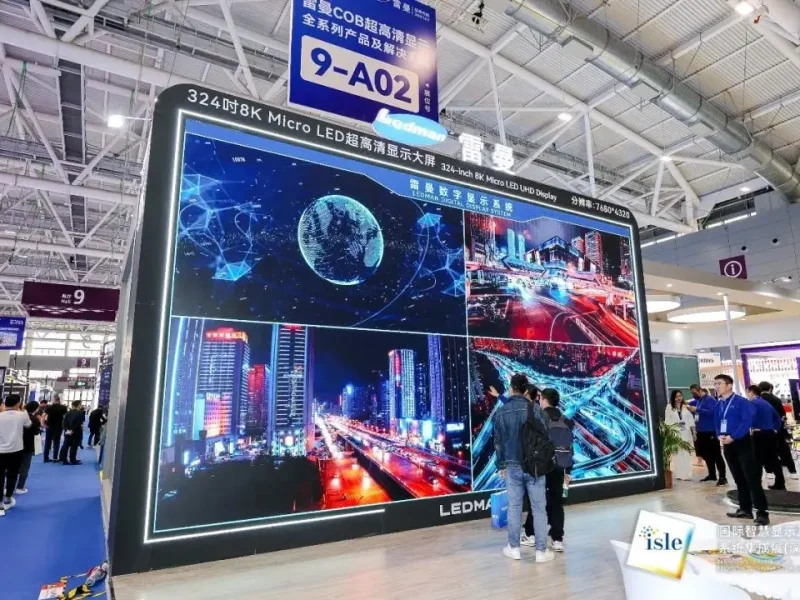 The large display, a complete inversion of COB display product of Ledman with a 0.9 display pixel spacing, and blessed with Ledman independent patented COB integrated packaging technology and other core key technologies, features high color restoration ability, high visual angle, high refresh rate, high reliability and other excellent product performance. As a super cost-effective display product, it can provide extreme visual experience for various application scenarios in different industries.