Today's world has become so overwhelming, offering loads of adverts and information every time. Led displays have become an incredible way to attract attention and interest to showcase an important message to the target group in an eye-catching manner.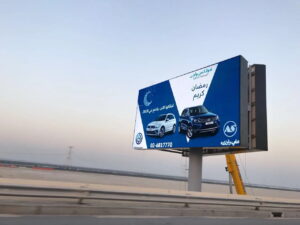 What is an Outdoor LED display screen?
An Outdoor LED display screen is a large billboards that display advertising, information about pictures or videos, and more. They are usually placed in open-air areas where the target group can easily be eye-caught.
The main parts of an Outdoor LED display screen
An outdoor LED display screen mainly has three parts:
The main LED display; consists of several connected LED display panels
The content source; is generated after seamlessly connecting all the panels. This could be a computer, camera, DVD player, etc.
The controllers. Are divided into two parts: the control board (hardware) and the control system (software), with different formats and capabilities depending on display size, source content, and applications
Features of an Outdoor LED display screen
Clear resolution
The Outdoor LED display effect is affected by light settings and viewing distance. Getting a high-resolution outdoor led display poses a significant advantage in advertising through its unique attention-grabbing capabilities.
Protection
An Outdoor LED display screen is typically placed in vast areas; highly populated. Protection may be in terms of having a solid steel foundation which must be dustproof, waterproof, moisture-proof, and immune to intense pressures. A dual waterproofing design is also a safer feature when choosing an outdoor display.
 Anti-leakage
While using an Outdoor LED display screen for the long term, consider protection against leakage. Ensure its main body and the cabinet are always ground on the floor to effect this.
 Excellent heat dissipation capacity
While in use, the screen generates a considerable amount of heat energy. Therefore, an Outdoor LED display screen must always have High stability- paralleling modules. If one module is damaged, the regular work of other modules will not be affected.
 Installation and maintenance.
Most of the outdoor displays allow front & rear installation and maintenance with retention of 100mm space and rear maintenance and installation with retention of 450mm space.
In some complete installation and maintenances for LED Screen, a 250*250mm module size box can be flexible enough to meet different project size demands.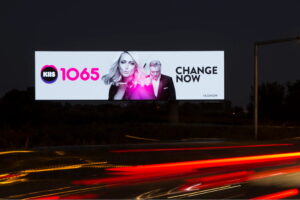 Benefits of outdoor LED display screen
Bright and vivid displays
The application in advertising calls for unique and attention-grabbing capabilities ideal for any event. Passersby will take notice and stop to get in the message.
 Operational from anywhere
A remote operation with a simple Wi-Fi connection has become the norm today. A business controls and manages several billboard adverts with just a few clicks on the mouse byuploading the content to the display's software.
 Complete control of your message
A company sponsoring its events using its digital billboards has complete control of its message by attracting buyers with sales, short-term discounts, and flash deals using an Outdoor LED display screen.
Conclusion
Having the correct blend of creativity and value, an Outdoor LED display screen can be advantageous and beneficial to your company's business when used correctly and efficiently.
Ledman Optoelectronic Co., Ltd. China has over 17 years of rich experience in manufacturing LED display screens. From our customer satisfaction in quality delivery and effective R&D team, we have maintained as a world-leading LED display expert.We are committed to creating an ecology full of a range of LED products and solutions.
Reach us now for more details.