A large LED display is one of the most common digital devices. It is utilized in numerous ways, like a sign, information display, message board, etc. This display is very prominent, so it has a great impact on the people. It is especially useful for business marketing or public transport. Some stores need large LED displays because they rely on customers being able to see a sign in a very busy place, like Times Square. The store owners rely on large LED displays to achieve this because they are already bright and can be seen from far away. This means more people will see them, and it will become more likely that someone who sees the sign in Times Square will come to your store. Now I will discuss the best large led displays from Ledman Optoelectronic Co., Ltd. in China.
Large Led Display: S Series
The S-Series is a new series of large LED display screens that we have designed and manufactured by LEDMAN.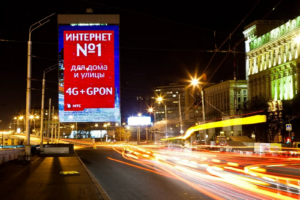 The S series led display has many sizes. The weight of this large LED display is 8.5-29kg/cabinet with a brightness of 7000-7500 nits and a high refresh rate of 3840 Hz. The IP rating is IP65/IP54.
The S-Series is our new line of LED display screens with the following features:
High Brightness: The brightness can reach up to 8500 nits, which means that the display will be bright enough even in bright sunlight.
The contrast ratio can reach up to 4000:1, so you will see a clear image regardless of the angle from which you are watching it.
The viewing angle can reach up to 120 degrees horizontally and 60 degrees vertically, so that even if someone is sitting behind you, they will still be able to watch what is on the screen.
Large Led Display: TR Series
The TR series is a new series with large LED displays that have been specifically developed for the transportation industry. It is perfect for displaying information in stations, airports, and other public places where large numbers of people pass by. Because it is so easy to read, it also makes an excellent sales tool. The TR series is made of high-quality materials, and it has been designed to be durable and also have high reliability. It has a paralleled module design, a 2-in-1 connector—a heavy-duty, lockable aviation connector. Waterproof, moisture-proof, insect-proof. The independent waterproof module is used, which can work normally when being immersed in water and is capable of being up to IP67. The TR series is available in various sizes and shapes, which means that you can choose the one that best suits your needs.
The TR series has many benefits:
It's easy to read: The TR series features a high-quality large LED display that is extremely bright and easy to read from any angle. It also comes with a special coating that makes it more resistant to dirt and scratches than regular screens.
It's affordable: Because the screen is made of high-quality materials, it's very expensive to produce. However, this isn't something you need to worry about when you buy a screen from us because we offer them at very reasonable prices!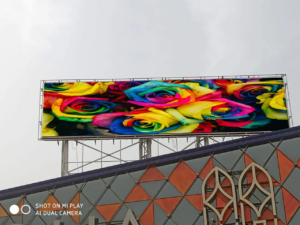 Large Led Display: L Series
The L Series is also a new professional series of large LED displays for video walls. With the support of professional video wall management software, you can easily achieve the following effects:
-Scrolling text and logo.
-Stretching image or video.
-Video wall matrix with multiple sources.
-Multi-screen control panel for seamless switching between displays.
-Suitable for LED Screens of Different Sizes.
-Support Front Maintenance (Except L2).
-Double Waterproof Design.
-High Stability—Paralleling Module, No Fan Design, Silent.
The L Series is a family of LED displays designed for commercial applications with a wide range of sizes, resolutions, and features to meet your specific needs.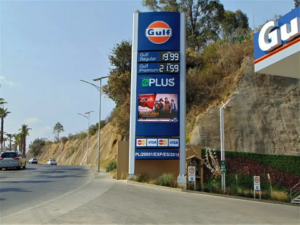 Why You Should Deal With LEDMAN
Ledman Optoelectronic Co., Ltd., founded in 2004, is a world-leading LED UHD display expert, an 8K UHD LED giant screen display leader, and China's first listed company in LED display high-tech. Ledman Optoelectronic Co., Ltd. is a high-tech company focusing on the research and development of high-power LED display products. Ledman has an attractive industry chain incorporating packaging and downstream display applications, in addition to a superb R & D, manufacture, sales, and service system. We provide customers with high-brightness and high-resolution LED display solutions for digital signage, outdoor advertising, and sports stadium displays. As a pioneer and leader of the LED display industry in China, Ledman Optoelectronic Co., Ltd. has been providing customers with high-quality and leading-edge technology products since its inception. We are offering COB LED Display, Indoor Fixed LED Display, Outdoor Fixed LED Display, and Rental LED Display to our customers. Ledman is committed to providing customers with the most professional technology, after-sales support, and solutions for any led display situation.