An indoor LED display is a wonderful way to get the attention of the audience. It's important to understand your choices and what they can provide for you when purchasing an indoor LED display. Choosing the right indoor LED display can enhance the interior design and aesthetic of an indoor space. LED displays are versatile and beneficial, but it's important to choose the right one for your needs. Choosing the best indoor LED display for your business is all about knowing the many available options and finding the one that will work best for you.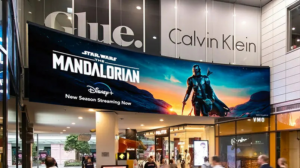 What are indoor LED displays?
Indoor LED displays are a great way to advertise your business, products, or services. They are also known as electronic billboards. These displays come in many forms and sizes and can be used for a wide range of applications.
Indoor LED displays are an excellent way to get your message across in a variety of environments. They are useful for everything from retail stores and restaurants, to offices and schools. There are many different types of LED displays available today.
What Are The Different Types Of Indoor LED Displays?
Indoor LED Displays are becoming more and more popular in the market nowadays. You will find them in many places such as shopping malls, airports, and even in hotels. These displays are used to display information and advertisements to attract customers. They can be used to display any kind of information that you want. These displays are also very easy to set up which makes them a great choice for businesses.
Some of the various types of indoor LED displays are listed below.:
Full-Color Pixel Displays
Flat Panel Displays
Flexible Displays
Digital Signs
Video Wall Displays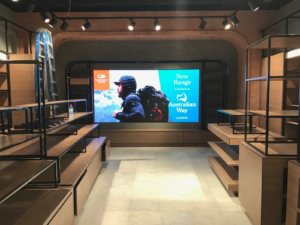 What are the benefits of indoor LED displays?
If you're in the market for an indoor LED display, you may be wondering what makes it so desirable. There are many reasons why these types of displays are becoming more popular, and we've outlined some of the most significant benefits below.
-Indoor LED displays attract customers because they are bright, colorful, and attractive.
-They are affordable compared to other types of displays, such as billboards or posters.
-They don't need much space to install them, so they can be placed indoors without taking up too much room.
-They're easy to customize and change. You can change the text or images on the screen whenever you want.
-They are durable and last for years.
-They can be used in a variety of different ways, from scrolling text to video displays and more.
Where Are Indoor LED Displays Used?
LED displays are becoming extremely popular for both indoor and outdoor activities. Indoor LED displays are a great way to get your message out there in a big way, and they can be used for a variety of purposes. Indoor LED displays are used in many different places, from sports stadiums to shopping malls.
Here are some purposes of using Indoor LED displays:
-In-store windows and storefronts
-On billboards and in advertising campaigns
-In museums and art galleries
-In retail stores and malls
– Indoor stadium screens
-Restaurants
How To Choose The Right Indoor LED Display?
Choosing the right indoor LED display can be difficult, especially if you don't know what to look for.
When you're out purchasing, keep the following in mind:
* Size: What size display do you want? Do you want a large screen for an auditorium or something smaller for a small classroom?
* Resolution: The resolution of your display will determine how crisp and clear the image is. Higher resolution displays will make your images look more life-like.
* Features: Think about what features you want in your display. Do you need a screen that can also play video? Do you want it to have touch functionality?
* Brightness: When the display is used indoors, there is enough brightness to attract customers and protect the eyes, so that people can watch for a long time without discomfort 
Where Should You Look for Buying One?
Are you looking to buy a new indoor LED display? You might be wondering whether to buy a large, expensive model or a small, inexpensive one.
At Ledman Optoelectronic Co., Ltd, we believe that the best option is to purchase an indoor LED display that is both large and inexpensive. Ledman is a leading provider of high-quality indoor LED displays, and they're committed to helping their customers succeed. They offer top-of-the-line products at affordable prices, so you can get the best bang for your buck with less money. It comes with a wide range of features that make it easy for customers to find what they want quickly and easily. It also has a sleek design that will look great in any room or office space.
We also have a highly-trained staff of customer service representatives who are ready to answer any questions you may have about their products or services. If you need help deciding which product would be best for your needs or want more information about how to use our products effectively, give us a call (+ 86-755-86139688)!